Weather Hinders Final Day of Barcelona Test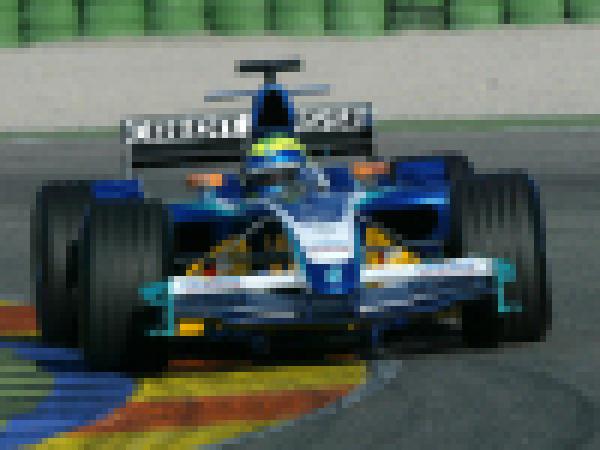 By Jamie Makin
April 10 2005
Wet weather hindered the team's progress in the final day of testing at the Circuit de Catalunya in Barcelona, Spain. Felipe Massa was still able to cover 96 laps in chassis C24-05 with a best time of 1:16.582. His time ranked him third out of ten cars, but was only .360 seconds quicker than yesterday's time. Although lap times vary greatly with track conditions, Massa set the best time in the team's test in January with a 1:17.488. Today's time was almost a second faster than that, which should indicate that progress has been made.

"Today we were quite hindered by the bad weather conditions. It started to rain in the morning and the track was basically wet until close to the end of the test day. Luckily we got a test extension and thanks to that we were able to do some data verifications in dry conditions." commented race engineer Giampaolo Dall'Ara. "We found some conclusions for the aerodynamics at Imola and have completed our race preparation for the San Marino Grand Prix, but unfortunately we were not in the position to finish a few issues for the race in Barcelona."

That race will occur two weeks after the San Marino Grand Prix. Unfortunately the team have struggled in testing all year at the Barcelona track and have been consistently slower than their rivals.

"Overall, we have found some results during our test this week, but we are still not at the pace we want to be and need to work for further improvements," concluded Dall'Ara.

The team's next test will occur the week after the San Marino Grand Prix. They will run at Ferrari's private test track, Fiorano, from 26 to 28 April.

For full 2005 pre-season test results click here.


| | | | | | | | |
| --- | --- | --- | --- | --- | --- | --- | --- |
| P | Driver | Team | Engine | Car | Tyre | Best Lap | Gap |
| 1 | Raikkonen | McLaren | Mercedes | MP4/20 | M | 1:15.371 | -:--.--- |
| 2 | Wurz | McLaren | Mercedes | MP4/20 | M | 1:15.532 | 0.161 |
| 3 | Massa | SAUBER | PETRONAS | C24 | M | 1:16.582 | 1.211 |
| 4 | Heidfeld | Williams | BMW | FW27 | M | 1:16.603 | 1.232 |
| 5 | Pizzonia | Williams | BMW | FW27 | M | 1:16.626 | 1.255 |
| 6 | M Schumacher | Ferrari | Ferrari | F2005 | B | 1:16.870 | 1.499 |
| 7 | Bernoldi | BAR | Honda | BAR007 | M | 1:17.444 | 2.073 |
| 8 | Sato | BAR | Honda | BAR007 | M | 1:17.825 | 2.454 |
| 9 | Badoer | Ferrari | Ferrari | F2005 | B | 1:18.018 | 2.647 |
| 10 | Liuzzi | Red Bull | Cosworth | RB1 | M | 1:18.165 | 2.794 |