A Damaged C24 Ends Villeneuve's Day Early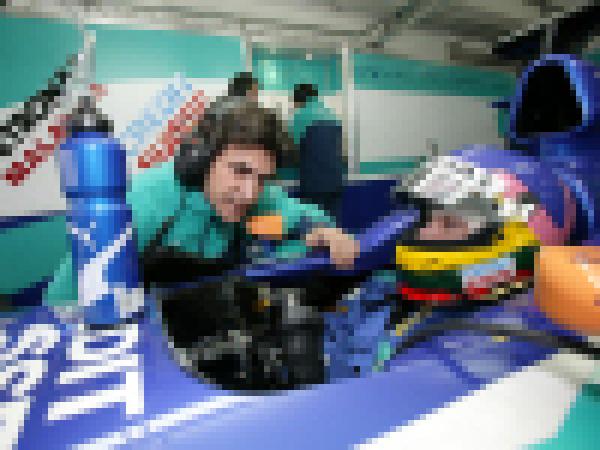 By Jamie Makin
May 14 2005
It was a troubled final day of testing at the Paul Ricard Circuit for team SAUBER PETRONAS. The day began on a track configuration similar to the upcoming Grand Prix in Montreal. Villeneuve's best time of 1:27.011 saw him in last place of the eleven cars present. The team were intent on doing as much testing as possible for Villeneuve's home race but the running was cut short when McLaren Mercedes' Alex Wurz crashed heavily damaging the track barriers. As a result, the circuit was switched to a shorter configuration for the rest of the day's running. Villeneuve's best time of 1:02.596 ranked him ninth out of ten cars but his running came to an end when he damaged the C24 on a kerb.

Race Engineer, Giampaolo Dall'Ara explained the day's events. "Until Alexander Wurz's accident we could run our planned programme, but as a result of this we all had to return to the short track layout which was a big disappointment for our team. It completely mixed up our programme and we needed to find a compromise, but at the end of the day we managed to complete the test. Unfortunately Jacques ran wide at one point and hit hard a kerb of another track layout. This damaged the car too much to continue, so we were forced to finish earlier today.

"Although we missed some running I think the test this week was not too bad overall. We were able to make our Michelin tyre selection for Montreal and found a reasonable set-up. However, the car's performance still needs improvement."

SAUBER's next test will be from 1 to 3 June at Monza, Italy. It will be the final test before the team heads to the North American doubleheader in Montreal and Indianapolis.