Massa Completes Monza Test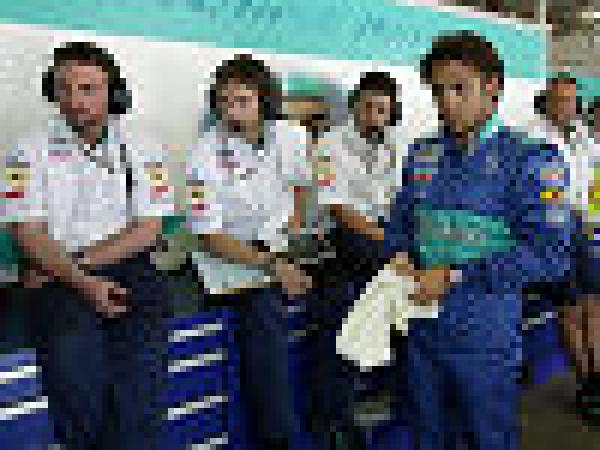 By SAUBER PETRONAS
June 24 2005
Team SAUBER PETRONAS completed its three-day test at the Autodromo Nazionale Monza today. Felipe Massa covered 92 laps in chassis C24-05 to set a best time of 1:21.937s. Jacky Eeckelaert (Chief Race Engineer): "Today we have further worked with Felipe on our race preparation for Indianapolis and could verify the data we gathered the last two days.

"Overall, I can say that the test this week went well. In those three days we could run more than 1.600 kilometres and the C24 proved once again its high reliability. We were able to complete our scheduled programme for the Canadian and United States Grand Prix, whereby we concentrated on the evaluation of new aerodynamic parts for the required medium downforce at these two races, and worked with Michelin on the tyre selection. Considering the outcome of this test I believe that we are well prepared for the forthcoming North American rounds."

Team SAUBER PETRONAS will test again from 22 to 24 June in Jerez.

For full 2005 pre-season test results click here.


| | | | | | | | |
| --- | --- | --- | --- | --- | --- | --- | --- |
| P | Driver | Team | Engine | Car | Tyre | Best Lap | Gap |
| 1 | Gene | Ferrari | Ferrari | F2005 | B | 1:21.431 | -:--.--- |
| 2 | Davidson | BAR | Honda | BAR007 | M | 1:21.811 | 0.380 |
| 3 | Massa | SAUBER | PETRONAS | C24 | M | 1:21.937 | 0.506 |
| 4 | Bernoldi | BAR | Honda | BAR007 | M | 1:22.642 | 1.211 |