Three Day Test at Jerez Underway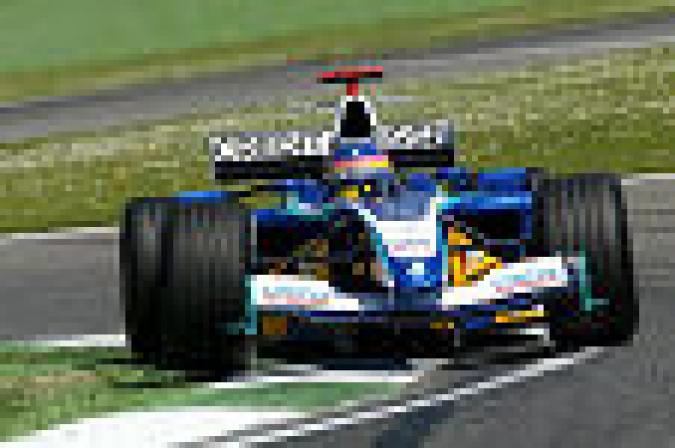 By SAUBER PETRONAS
June 24 2005
Team SAUBER PETRONAS started its three-day test at the Circuito Permanente de Jerez today. Jacques Villeneuve covered 61 laps in chassis C24-05 to set a best time of 1:18.666s. He will continue tomorrow before Felipe Massa will take over on Friday.
Paul Russell (Test Engineer):

"Today we focused on assessing several cooling options in preparation for forthcoming hot weather races, and today's high ambient and track temperatures helped us to get clear ideas. We also worked on the set-up of the car and evaluated together with Michelin the tyre compound for the French Grand Prix next week. Overall, it was a good and productive test day for us.

"For the rest of the week we have planned to do long-runs for further Michelin tyre tests and to check new aerodynamic parts."

For full 2005 pre-season test results click here.


| | | | | | | | |
| --- | --- | --- | --- | --- | --- | --- | --- |
| P | Driver | Team | Engine | Car | Tyre | Best Lap | Gap |
| 1 | Montoya | McLaren | Mercedes | MP4/20 | M | 1:18.207 | -:--.--- |
| 2 | Zonta | Toyota | Toyota | TF105 | M | 1:18.374 | 0.167 |
| 3 | Davidson | BAR | Honda | BAR007 | M | 1:18.463 | 0.256 |
| 4 | Villeneuve | SAUBER | PETRONAS | C24 | M | 1:18.666 | 0.459 |
| 5 | Wurz | McLaren | Mercedes | MP4/20 | M | 1:18.696 | 0.489 |
| 6 | Montagny | Renault | Renault | R25 | M | 1:18.734 | 0.527 |
| 7 | Klien | Red Bull | Cosworth | RB1 | M | 1:19.226 | 1.019 |
| 8 | Alonso | Renault | Renault | R25 | M | 1:19.233 | 1.026 |
| 9 | Panis | Toyota | Toyota | TF105 | M | 1:19.356 | 1.149 |
| 10 | Coulthard | Red Bull | Cosworth | RB1 | M | 1:19.592 | 1.385 |
| 11 | Bernoldi | BAR | Honda | BAR007 | M | 1:19.792 | 1.585 |
| 12 | Carroll | BAR | Honda | BAR007 | M | 1:22.448 | 4.241 |