Massa Fourth Fastest as Jerez Test Kicks Off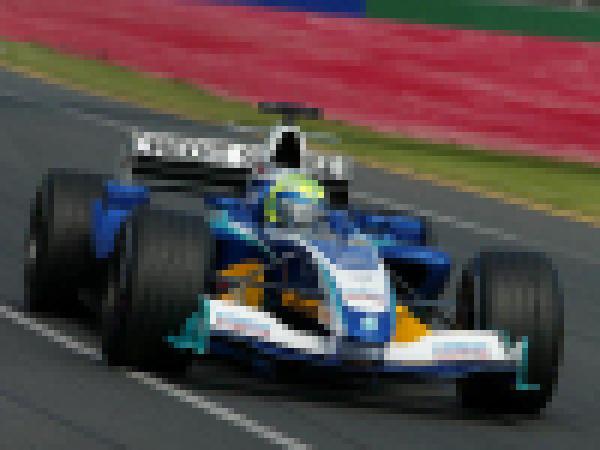 By SAUBER PETRONAS
July 13 2005
Team SAUBER PETRONAS started its three-day test at the Circuito Permanente de Jerez today. Felipe Massa covered 79 laps in chassis C24-05 to set a best time of 1:17.997s.
Paul Russell (Test Engineer):

"It was actually a tricky day today. There were quite a few red-flag periods in the afternoon, which made it a bit frustrating.

"However, our focus this week will naturally be the preparation for the next races whereby we will concentrate on high-downforce configurations. We have started to validate the new aerodynamic parts which were introduced in Silverstone last weekend and gathered good information. In addition, Felipe did some Michelin tyre work for Hockenheim and Budapest.

"For the rest of the week we have scheduled further aerodynamic follow-up work and to continue the Michelin tyre programme."

Massa will continue tomorrow before Jacques Villeneuve will take over on Friday.

For full 2005 pre-season test results click here.


| | | | | | | | |
| --- | --- | --- | --- | --- | --- | --- | --- |
| P | Driver | Team | Engine | Car | Tyre | Best Lap | Gap |
| 1 | R Schumacher | Toyota | Toyota | TF105 | M | 1:17.631 | -:--.--- |
| 2 | Button | BAR | Honda | BAR007 | M | 1:17.717 | 0.086 |
| 3 | Montagny | Renault | Renault | R25 | M | 1:17.779 | 0.148 |
| 4 | Massa | SAUBER | PETRONAS | C24 | M | 1:17.997 | 0.366 |
| 5 | Fisichella | Renault | Renault | R25 | M | 1:18.055 | 0.424 |
| 6 | Klien | Red Bull | Cosworth | RB1 | M | 1:18.234 | 0.603 |
| 7 | Davidson | BAR | Honda | BAR007 | M | 1:18.416 | 0.785 |
| 8 | Liuzzi | Red Bull | Cosworth | RB1 | M | 1:18.435 | 0.804 |
| 9 | Montoya | McLaren | Mercedes | MP4/20 | M | 1:18.57 | 0.939 |
| 10 | Wurz | McLaren | Mercedes | MP4/20 | M | 1:18.697 | 1.066 |
| 11 | Zonta | Toyota | Toyota | TF105 | M | 1:18.758 | 1.127 |
| 12 | Rosberg | Williams | BMW | FW27 | M | 1:19.511 | 1.880 |
| 13 | Pizzonia | Williams | BMW | FW27 | M | 1:20.109 | 2.478 |
| 14 | Panis | Toyota | Toyota | TF105 | M | 1:22.447 | 4.816 |