Villeneuve Completes Jerez Test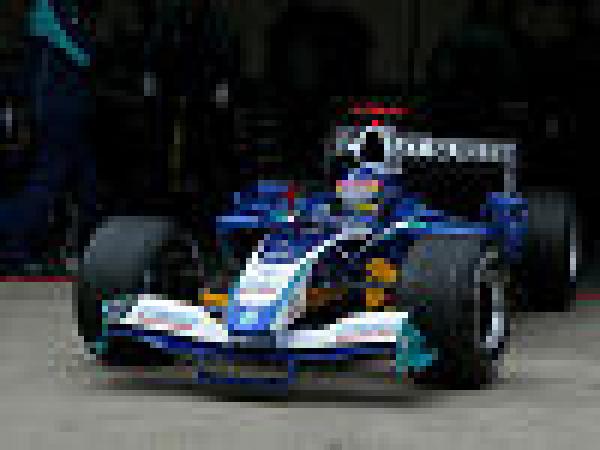 By SAUBER PETRONAS
July 16 2005
Team SAUBER PETRONAS completed its three-day test at the Circuito Permanente de Jerez today. Jacques Villeneuve covered 95 laps in chassis C24-05 to set a best time of 1:17.593s.
Paul Russell (Test Engineer):

"We had a good morning session and could achieve a reasonably quick lap time. The car was fast immediately, which enabled us to start with the scheduled programme straightaway. In the afternoon we worked with Michelin and finished the tyre selection process for the forthcoming races in Hockenheim and Budapest. In addition, we did some long-runs and conducted further aerodynamic tests.

"Overall, considering the happenings the last days we nevertheless got quite a lot done. For us this was the final high-downforce test this season and after all it was a productive week."

Team SAUBER PETRONAS will be testing again from 24 to 26 August in Monza.

For full 2005 pre-season test results click here.


| | | | | | | | |
| --- | --- | --- | --- | --- | --- | --- | --- |
| P | Driver | Team | Engine | Car | Tyre | Best Lap | Gap |
| 1 | de la Rosa | McLaren | Mercedes | MP4/20 | M | 1:16.908 | -:--.--- |
| 2 | Heidfeld | Williams | BMW | FW27 | M | 1:17.327 | 0.419 |
| 3 | Zonta | Toyota | Toyota | TF105 | M | 1:17.263 | 0.355 |
| 4 | Wurz | McLaren | Mercedes | MP4/20 | M | 1:17.344 | 0.436 |
| 5 | Sato | BAR | Honda | BAR007 | M | 1:17.356 | 0.448 |
| 6 | Montagny | Renault | Renault | R25 | M | 1:17.369 | 0.461 |
| 7 | Davidson | BAR | Honda | BAR007 | M | 1:17.547 | 0.639 |
| 8 | Villeneuve | SAUBER | PETRONAS | C24 | M | 1:17.593 | 0.685 |
| 9 | Kovalainen | Renault | Renault | R25 | M | 1:17.656 | 0.748 |
| 10 | Coulthard | Red Bull | Cosworth | RB1 | M | 1:17.848 | 0.940 |
| 11 | Liuzzi | Red Bull | Cosworth | RB1 | M | 1:18.192 | 1.284 |
| 12 | R Schumacher | Toyota | Toyota | TF105 | M | 1:18.945 | 2.037 |
| 13 | Bernoldi | BAR | Honda | BAR007 | M | 1:21.189 | 4.281 |
| 14 | Panis | Toyota | Toyota | TF105 | M | 1:21.307 | 4.399 |