Monza Test Underway to Prepare for Italian GP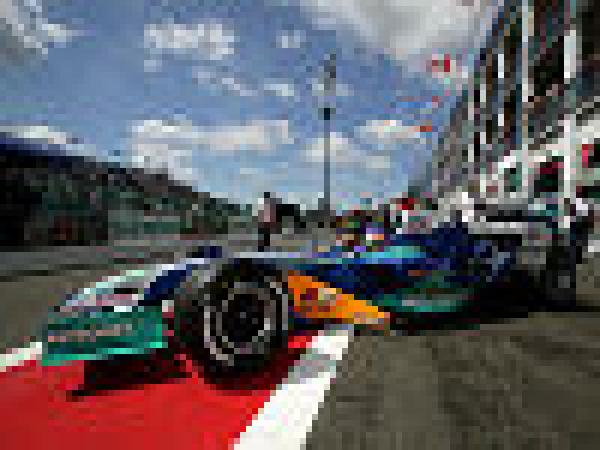 By SAUBER PETRONAS
August 24 2005
Team SAUBER PETRONAS started its three-day test at the Autodromo Nazionale Monza today. Jacques Villeneuve covered 96 laps in chassis C24-05 to set a best time of 1:22.891s. He will continue tomorrow before Felipe Massa will take over to complete the test on Friday.

Paul Russell (Test Engineer):

"The focus of our test programme this week will obviously be the preparation for the Italian Grand Prix next week. Today we have worked a lot on the aerodynamic side but also on the set-up for Monza. The test was going quite well and without technical problems, and we were able to assess all different configurations which we had planned to check.

"Tomorrow we will confirm the aerodynamic configuration for the next race and further work on the set-up for Jacques' car. We have also planned to start the tyre selection for Monza, and by the end of the day we should be able to finalise the race specification for Jacques. On Friday Felipe will continue the tyre programme, and by comparing both drivers' evaluations we will make our tyre choice."


| | | | | | | | |
| --- | --- | --- | --- | --- | --- | --- | --- |
| P | Driver | Team | Engine | Car | Tyre | Best Lap | Gap |
| 1 | Montoya | McLaren | Mercedes | MP4/20 | M | 1:19.887 | -:--.--- |
| 2 | Alonso | Renault | Renault | R25 | M | 1:20.869 | 0.982 |
| 3 | Fisichella | Renault | Renault | R25 | M | 1:21.316 | 1.429 |
| 4 | Wurz | McLaren | Mercedes | MP4/20 | M | 1:21.698 | 1.811 |
| 5 | de la Rosa | McLaren | Mercedes | MP4/20 | M | 1:21.924 | 2.037 |
| 6 | Raikkonen | McLaren | Mercedes | MP4/20 | M | 1:21.971 | 2.084 |
| 7 | Coulthard | Red Bull | Cosworth | RB1 | M | 1:22.005 | 2.118 |
| 8 | Zonta | Toyota | Toyota | TF105 | M | 1:22.01 | 2.123 |
| 9 | Badoer | Ferrari | Ferrari | F2005 | B | 1:22.306 | 2.419 |
| 10 | Massa | Ferrari | Ferrari | F2005 | B | 1:22.425 | 2.538 |
| 11 | Webber | Williams | BMW | FW27 | M | 1:22.491 | 2.604 |
| 12 | Villeneuve | SAUBER | PETRONAS | C24 | M | 1:22.891 | 3.004 |
| 13 | Rosberg | Williams | BMW | FW27 | M | 1:22.962 | 3.075 |
| 14 | Liuzzi | Red Bull | Cosworth | RB1 | M | 1:23.184 | 3.297 |
| 15 | Montiero | Jordan | Ford | EJ15 | B | 1:24.67 | 4.783 |
| 16 | Panis | Toyota | Toyota | TF105 | M | 1:27.961 | 8.074 |