Jacques Villeneuve's F1 Future in Jeopardy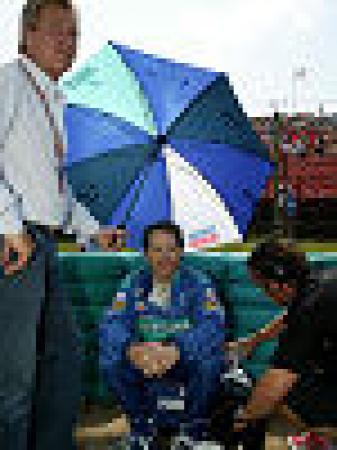 By Jamie Makin
November 18 2005
In just ten days Sauber will return to the test track with a hybrid C24 chassis and BMW engine combination but they have not yet announced who will pilot the car during the test.

BMW were quick to announce in mid-September that former Sauber driver Nick Heidfeld would return to Hinwil to race for them. However, they have remained very tight-lipped on whether they would choose to honour the second year Jacques Villeneuve's contract with Sauber. Mario Theissen reportedly canceled a meeting with Villeneuve's manager at the Chinese Grand Prix and has not been in communication with him since.

Meanwhile, BMW has reportedly been in talks with several younger drivers including McLaren Mercedes' Alex Wurz, GP2's Heikki Kovalainen, Champ Car champion Sebastien Bourdais and IRL champion Dan Wheldon. This has led many insiders to believe that BMW will opt to buy out the under-performing Villeneuve's contract to replace him with a hot, young star.

A BMW spokesperson would not comment on the issue, stating, "there is nothing new so far. We'll inform the public if there is news, but this is not the case at the moment."

They also have not yet confirmed whether Nick Heidfeld will be present at the Barcelona test which begins on 28 November. Heidfeld is recovering from a cracked shoulder blade from a testing shunt after the Hungarian Grand Prix, and a subsequent hand injury sustained in a bicycling accident back home.