Villeneuve was not BMW's First Choice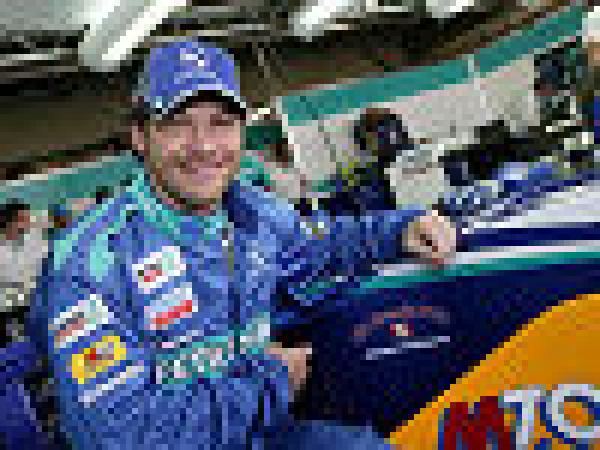 By Jamie Makin
December 2 2005
Although BMW's Mario Theissen sounded positive in the team's confirmation of Jacques Villeneuve as their driver for next season, the word on the street is that Sebastien Bourdais was the real front-runner for the drive.

The two-time Champ Car World Series champion sounded disappointed to once again miss out on a chance to move to Formula one. "Unfortunately Villeneuve's contract was more difficult to break than expected," the Frenchman admitted to AFP after BMW's announcement.

Bourdais held off renewing his contract with Champ Car's Newman-Haas team while talks were ongoing with BMW and Mario Theissen. "The first time at the end of September, I really felt some interest on his side," said Bourdais. "But when we met it was clear that they could not break Jacques' contract."

There was a chance for Bourdais to take on the test and Friday driver role but without a guarantee of a race drive in 2007 he did not want to take the chance. He then renewed with Newman-Haas for one more season, reckoning that 2007 will be his last realistic chance of entering F1. "It is not time to start in F1 at 30. But F1 is not an obsession. Many drivers would like to be in my position," he admitted.

Bourdais continues to settle into the US racing scene and is rumoured to be looking at trying his hand at NASCAR next season in between Champ Car commitments.

Meanwhile, Jacques Villeneuve has not let BMW's apparently reluctance to sign him dampen his enthusiasm for next season. "There was a contract in place," Villeneuve maintained. "I am still very motivated, which is why I signed the two-year deal with Sauber last year," he told Autosport after Thursday's confirmation.

Villeneuve has gained a reputation for not getting along with his teammates, but seems agreeable to partnering Nick Heidfeld. "I like Nick's personality and I think he's a good driver too," said Villeneuve. "He has been quite impressive on a few occasions."

Villeneuve will join Heidfeld for next week's test at the Jerez circuit in Spain.