The Delta Wing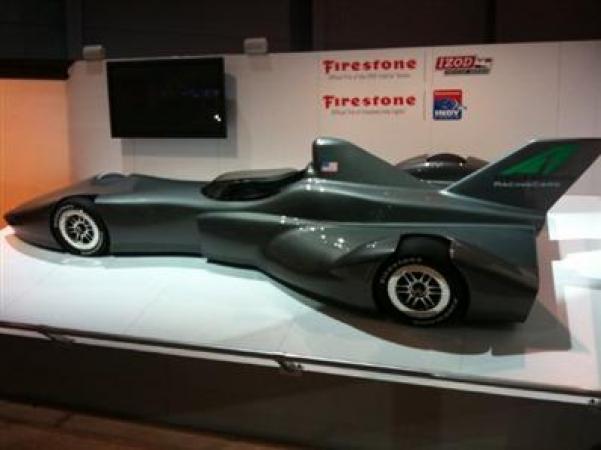 By Andrew Cutler
January 21 2011
One of the 'failed' contestants to become part of the 2012-spec IndyCar Series contestants - at least so far - the Delta Wing is nonetheless easily the most radical concept race car to come along in decades. Designed by Ganassi Racing's chief engineer, Ben Bowlby, the Delta Wing polarized fans but won the support of many of the team bosses with it's 'clean sheet of paper' approach.
The following quote comes from the Delta Wing Racing Cars website:
"The DeltaWing concept was designed to provide a relevant solution to the environmental, economic and social realties that must be addressed by all premier status racing series. We proposed a revolutionary solution that met or exceeded all of the IndyCar Series criteria for the new car, resulting in a chassis with half the weight, half the drag, half the cost, half the horsepower and half the fuel consumption of the existing IndyCar. This was accomplished with a design that would provide more on-track excitement and performance on every circuit where the IZOD IndyCar Series competes and the potential for 235 mph or faster laps at the Indianapolis Motor Speedway."
As of September 2010, the Delta Wing LLC CEO, Dan Partel, was actively looking for an engine supplier to provide a powerplant - preferably of the 1.6 litre 'Global Racing Engine' variety - in order to get one of these cars out of the wind tunnel & onto actual race tracks for some 'real world' performance evaluations. Should this come to pass - and the Delta Wing lives up to expectations - look for this car to yet find it's way into the IndyCar Series.
Delta Wings at Mid-Ohio:
http://www.youtube.com/watch?v=rah0RSIEVC8&feature=player_embedded#
More IndyCar Racing headlines