The Five Million Dollar Challenge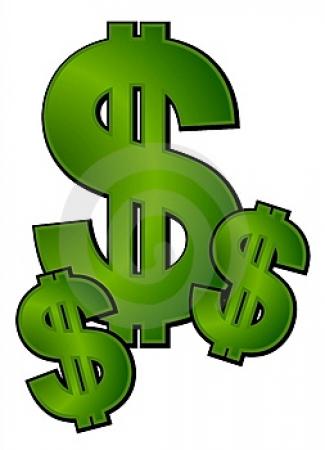 By Andrew Cutler
February 24 2011
INDYCAR CEO Randy Bernard has thrown down the gauntlet: Now it remains to be seen who will try to pick it up. There is a five million dollar prize on the line for someone who can come in and beat the 'regulars' on the IndyCar circut at their own game at the season finale, to be held at Las Vegas on October 16.
"We showcase our drivers as being the very best, fastest and most versatile in the world," Bernard told reporters, "and we are putting our money where our mouth is. If any race car driver in the world outside of the IZOD IndyCar Series can win the Vegas race, we will give you $5 million. We will accept five entries for this challenge, with entrants being determined by a selection committee by mid-summer."
There are still many details to be worked out, such as just what the minimal criteria will be that prospective challengers need to meet in order to be accpted, and when - and how much - pratice time will be given to them to acclimate themselves with the Dallara IndyCar and (for those of a strictly road racing background) oval driving.
So, just for the heck of it, lets look at what it would entail for an F1 driver to take up this challenge. Yes, I know; it will be late in the season with - hopefully - a close championship fight raging, and most drivers probably have a contract stipulation about not doing 'one-offs' elsewhere to avoid the risk of injuries, but just play along anyways, okay? :)
The Korean GP is set to go off at 7am GMT on the 16th: that is 17:30 hours before the start of the IndyCar race. Let's say that the GP last two hours, and then that a driver needs roughly one hour more to do interviews/a team debriefing/change cloths/eat/whatever. Let's add another hour for the roughly 35km drive to Muan International airport to catch a chartered plane to Vegas. I can't find a flight time/distance calculator that with give me figures directly from Muan to Las Vegas, but Seoul (which is well north of Muan) to Vegas comes in at rougly thirteen hours, so let's call it twelve from Muan. That would leave 1:30 for our driver to get the roughly 24 km to Las Vegas Motor Speedway & into his car.
Of course, I'm assuming that he's going to catch a few ZZZs on the flight over, & heaven only knows how the jet-lag is going to affect him but, hey; he's a fit, professional athelete, right?
Yeah; that's still a pretty darn tight schedule and the bit about when & how much test time he would get in the weeks/month prior is a whole other issue, but wouldn't it be neat to see somebody attempt it?
Who would you most like to see give it a try?
View a Printer Friendly version of this Story.
The Five Million Dollar Challenge
Discussion started by IndyCar Racing , 24/02/2011 17:07
IndyCar Racing
24/02/2011 17:07
What do you think? You can have your say by posting below.
If you do not already have an account
Click here to Register
.
sessions
16/03/2011 04:11
Wow are the boards slow. Will this season ever start ?

So JV is coming back to win the 5 million. Wouldn't that be something. I'm sure it would be a major task to pull that off. But, JV is due for some change of luck. It may as will be back where he started and in Las Vegas to boot.
If he was to show up it might be bring some other big names, JPM, Tony S., Jeff Gordon, Jimmie Johnson and even the rally boys. What a hoot.

Will we'll see....

P.S. It would be a shot in the arm for Indy Car if big names really showed.

sessions



Edited 1 time(s). Last edit at 2011:03:16:04:15:22 by sessions.
IndyAndy
16/03/2011 12:38
The only NASCAR driver who seems to be seriously interested - to the point that he's actively trying to make it happen - is AJ Allmendinger. Other than that, I've heard about JV, World Rally driver Petter Solberg and Supercross biker James Stewart.
In a recent interview, Randy Bernard said that he has heard from SOMEONE (or more than one?) from the F1 ranks, but I've not heard any names yet, & I don't know how serious they are about it.

Edited 1 time(s). Last edit at 2011:03:16:12:38:54 by IndyAndy.
sessions
21/03/2011 17:29
Well it would thrill me and JV fans to no end to see his pink stripped helmet actually bobbing around in Vegas.
I've also heard of Solberg's intent.
James Stewart would be a good addition, but has he had any four wheel experience ?
Jumping into an Indy Car isn't exactly a walk in the park without some serious preparation.
Maybe JPM should reconsider, so far this season he's been fighting an uphill battle.

sessions
More IndyCar Racing headlines