Still Unsure Who Will Be Where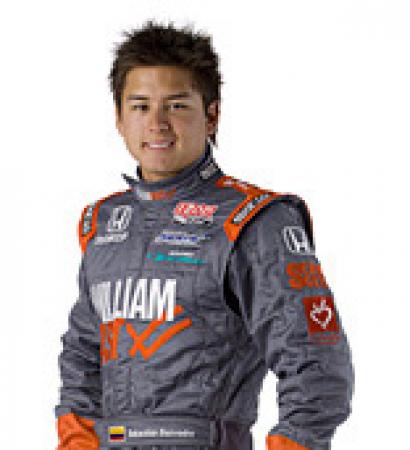 Sebastian Saavedra
By Andrew Cutler
March 19 2011
In my thirty years of following IndyCar, I can't ever remember an off season (with the exception of the 2008 AOWR reunification) that has been this wide open in regards to drivers playing musical seats; to say nothing of teams either popping up or folding. And, with just one week until St. Pete, we aren't done yet!
There are still - potentially - a good number of seats in squds that traditionally fill the back half of the grid to be claimed. Here is what I've heard about how it might all play out:
CONQUEST RACING - fielded two cars in 2010
Twenty year-old Sebastian Saavedra has locked down the #34 car for the full season. Rumors abound that Paul Tracy is trying to get a part-time deal for the other car, with possibly Pippa Mann filling it for the balance of the year. 2010 Conquest driver Bertrand Baugette is also still fishing for funds, & may not be out of the picture yet.
DALE COYNE RACING - fielded two cars in 2010
2010 rookie driver Alex Lloyd's situation is unclear ATM. Former CCWS/F1 driver Sebastien Bourdais has been talking to Coyne about a road/street race only program: Rumor says that Milka Duno would fill the seat for the ovals.
NEWMAN-HAAS RACING - fielded one car in 2010
N-H has been a two car squad previously, and might be again this year. CCWS veteran Oriol Servia seems a lock for a full-time seat, and Indy Lights veteran James Hinchcliffe is looking for the $ to do at least a partial season.
KV RACING TECHNOLOGY - fielded three cars in 2010
The third seat at KV is still up for grabs, with 2004 series champ Tony Kanaan said to be the front-runner, although it might be a partial schedule deal only.
AFS RACING - new to IndyCar for 2011
This former Indy Lights squad is looking to move up to the majors for '11, and will have Raphael Matos behind the wheel at St. Pete. However, there is no word at this point as to whether he will be their driver past the season opener, or if they are looking at a full or partial campaign in 2011.
View a Printer Friendly version of this Story.
Still Unsure Who Will Be Where
Discussion started by IndyCar Racing , 19/03/2011 14:25
IndyCar Racing
19/03/2011 14:25
What do you think? You can have your say by posting below.
If you do not already have an account
Click here to Register
.
More IndyCar Racing headlines