And So It Begins...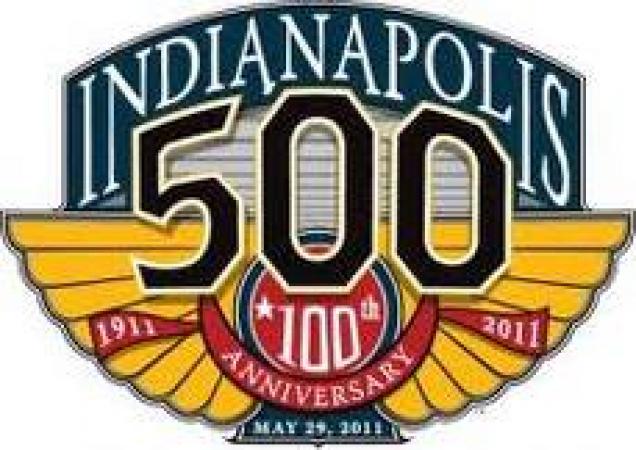 By Andrew Cutler
May 12 2011
The first phase of the run-up to the 95th Indy 500 began today as seven drivers started their Rookie Orientation Program. This 'Indy only' event gives them one day (the Indy Lights drivers get the track on Friday) to acclimate themselves to the track without having to share it with veteran drivers - and requires them to prove that they can cope with driving at speeds that they likely have never faced before.
Full-time series rookies JR Hildebrand, James Hinchcliffe, Charlie Kimball and James Jakes, along with Indy 'one-off' hopefulls Pippa Mann, Ho-Pin Tung and Scott Speed must complete a series of smooth, consistant laps at increasing 5mph speed intervals - 200-205, 205-210, 210-215 & 215+ mph - under the watchful eyes of veteran drivers before they will be cleared to make any qualifications attempt next weekend: They have until next Saturday to complete this task, but the hope is that they will polish this off by this Saturday, when the veteran drivers get to take to the track.
Just how daunting of a task this proves to be depends upon the driver: In 2006 Marco Andretti completed his Rookie Orientation within 30 minutes of climbing into his car on opening day.
Saturday begins a seven day stretch for all drivers and teams to dial their cars in for qualifications, which take place on Saturday, 5/24 - for positions 1-24 - and Sunday, 5/25 - for positions 25-33. 'Pole Day' will again feature the late afternoon 'shoot-out', as the 9 fastest drivers to that point have their times erased (they are still locked in to the top 9 grid spots) and take up to three more shots each at the Pole.
Sunday 5/25 will be 'Bump Day', and with seven more drivers than grid spots - and their may yet be one more - this is going to mean something more than it has in many a year: Still, with the back end of the grid usually being the realm of the 'one-offs', the odds that someone from here will have a serious shot at winning will still be slight in the extreme - but then that's why they go though the trouble of actually holding races, isn't it?
My plans are to be at IMS for Pole Day with camera and video recorder in hand, prepared to do my humble best to give you a 'taste' of what Indy quals are all about: Look for me to post the results of my efforts by Tuesday, 5/27.
View a Printer Friendly version of this Story.
And So It Begins...
Discussion started by IndyCar Racing , 12/05/2011 18:06
IndyCar Racing
12/05/2011 18:06
What do you think? You can have your say by posting below.
If you do not already have an account
Click here to Register
.